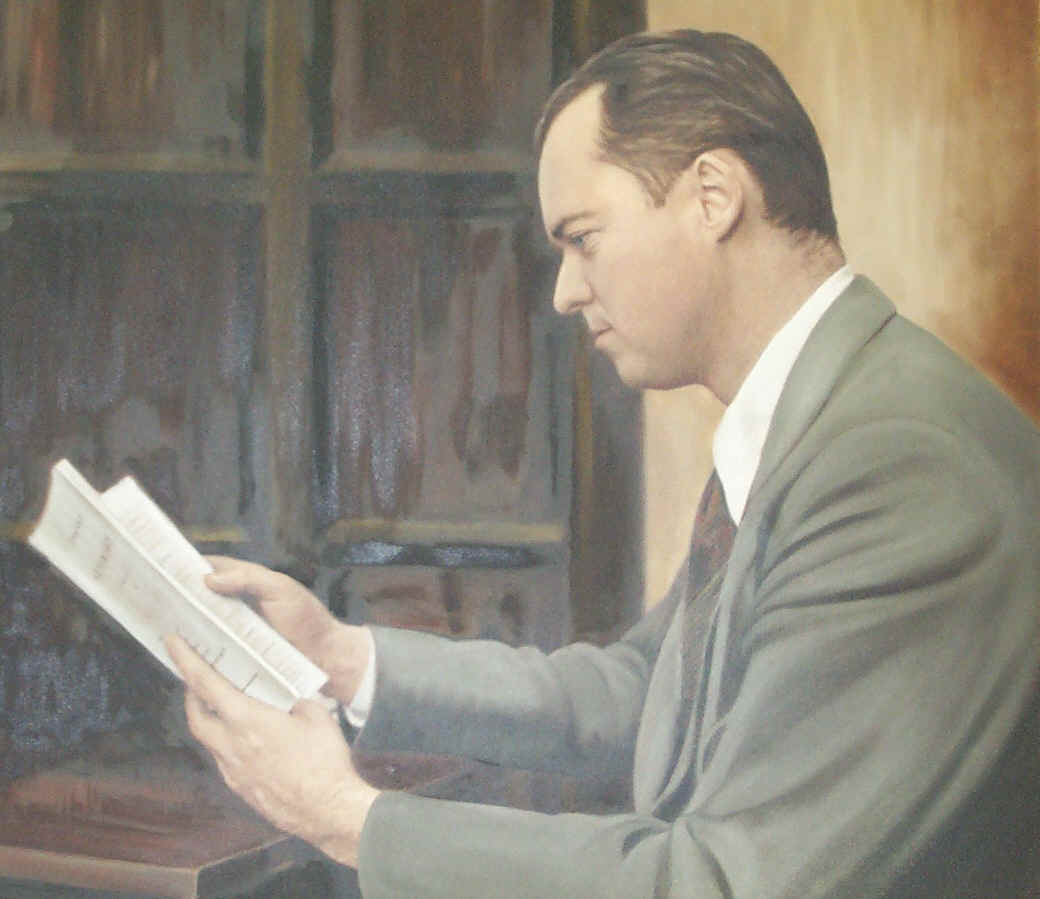 The William Van O'Connor Library
Lannan Video Catalogue
An asterisk (*) following the name of the author indicates that the artist is also featured in the video Where Poems Come From, filed under the letter "W."
H

Harjo, Joy (1996)
* Author: Joy Harjo*
* Interviewer: Greg Sarris
* Director: Dan Griggs/Media Revolution
* Running time: 60 minutes
From the video jacket:
"Joy Harjo, born in Tulsa, Oklahoma, in 1951, is an enrolled member of the Muscogee Tribe. She read from The Woman Who Fell from the Sky, Secrets from the Center of the World, In Mad Love and War, and She Had Some Horses. Joy Harjo, who is a founder of the band Poetic Justice, played her tenor saxophone during her reading on February 6, 1996.
"Greg Sarris is the author of Grand Avenue, a collection of stories about Pomo Indians, and two books of nonfiction, Keeping Slug Woman Alive and Mabel McKay, a biography of Mr. Sarris's aunt. Mr. Sarris, who teaches at UCLA, traces his ancestry to Coastal Miwok, Pomo Indian, and European roots."

Hass, Robert (2001)
* Author: Robert Hass
* Interviewer: Jorie Graham
* Director: Thunder Road Productions
* Running time: 1 hour 30 minutes
From the video jacket:
"Robert Hass, born in San Francisco in 1941, is the author of four collections of poetry, Sun Under Wood, Human Wishes, Praise, and Field Guide, as well as an influential book of essays, Twentieth Century Pleasures. His honors include a MacArthur Fellowship and two National Book Critics Circle Awards. Mr. Hass, who teaches at the University of California at Berkeley, served as U.S. Poet Laureate from 1995-1997. He read on October 22, 1998."
"Jorie Graham is the author of seven collections of poetry, including Swarm, The Errancy, and The Dream of the United Field, which won the Pulitzer Prize. Ms. Graham, who has been honored with a MacArthur Fellowship, teaches at Harvard University."

Heinemann, Larry (1990)
* Author: Larry Heinemann
* Interviewer: Ken Lincoln
* Producers and Directors: Lewis MacAdams and John Dorr
Metropolitan Pictures and EZTV
* Running time: 60 minutes
From the video jacket: "Larry Heinemann was inducted into the army in 1966, served as a combat infantryman in Vietnam, and returned home 'radicalized.' Paco's Story is his novel about the homecoming of a Vietnam veteran for which Mr. Heinemann received a National Book Award. Larry Heinemann read from Paco's Story on March 12, 1990, in Los Angeles and was interviewed by writer Ken Lincoln."

Hogan, Linda (1995)
* Author: Linda Hogan
* Interviewer: Wendy Rose
* Director: Dan Griggs/Media Revolution
* Running time: 60 minutes
From the video jacket:
"Linda Hogan, a poet, novelist, and playwright, is a member of the Chicksaw Nation. Ms. Hogan said, "My writing comes from and goes back to the community, both the human and the global community." Ms. Hogan, who teaches at the University of Colorado, Boulder, received a Lannan Literary Award for Poetry in 1994. Linda Hogan read from The Book of Medicines, which was a finalist for the National Book Critics Circle Award, on February 7, 1995, in Los Angeles.
"Wendy Rose is of Hopi and 'Mewuk ancestry and has published ten volumes of poetry, including The Half-breed Chronicles and Other Poems and Now Poof She is Gone. Ms. Rose is coordinator of American Indian Studies at Fresno City College."
Collections & Catalogues History Using the Library O'Connor Library English Department UC Davis